Engenya assists clients who find themselves in legal disputes of a technical nature to build solid, science-based arguments in order to reach speedy and fair resolutions. We can help on cases dealing with trade secret appropriation, patent infringement, liability, …
Event reconstruction, root cause analysis, hypothesis development and testing, system analysis, inspection, metallurgical testing, scale testing, validation of physical principles, detailed reporting.
Verification of design specifications, performance analysis, integrity assessment, risk identification and assessment, compliance analysis, compliance reports, prior art assessment, patent claims assessment, infringement assessment, patent application support.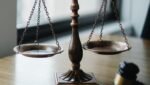 Analysis of technical arguments, preparation of technical arguments, education and prepping of counsel, technical reports, preparation of counter arguments, depositions, testimony.
We have supported a number of clients in litigation:
JAMES DAVID BAIRD v. YMCA, YMCA v. ASCO L.P., Iowa District Court for Scott County. Liability case for ASCO, a division of Emerson. Supported expert report. Pearce Durick, 2019-2020. Settled. (USA).
NATIONAL OILWELL VARCO v. Manoj Gopalan and RIME DOWNHOLE TECHNOLOGIES, LLC, 348th District Court, Tarrant County, TX. Trade secret case for plaintiff. Supported declarations. Raley Bowick. 2019. (USA).
SPECIALIZED DESANDERS v. ENERCORP. Canadian Federal Court. Reference Miller Thomson. Expert for Enercorp, Supported 3 declarations for invalidity and non-infringement. 2018-2019. Settled before trial. (Canada).
NATIONAL OILWELL VARCO, L.P., Petitioner, v. TECHNICAL INDUSTRIES, INC., Patent Owner. IPR. Supported 5 declarations for NOV invalidating 4 patents. Reference Raley Bowick 2016-2018. (USA).
ROBERT TODD SIMMONS v. CUDD PRESSURE CONTROL, INC.; MUREX PETROLEUM CORPORATION; AND SPECIALIZED TECHNICAL THREADING, INC., TILLMAN & ASSOCIATES, LLC; AND ROBERT HOFFPAUIR, JR., in the DISTRICT COURT, WILLISTON, NORTH DAKOTA, NORTHWEST JUDICIAL DISTRICT. Liability case. Supported 3 expert reports for Cudd. Reference Pearce Durick LLP and Sutter Law. 2016-2020. (USA).
WPX Energy Williston, LLC vs. Armada Pressure Control, LLC; Tervita, LLC; Sage Consulting, LLC; and Thru-Tubing Solutions, Inc.; 125th Judicial District; Harris County, Texas. Liability case. Supported expert report for defense. Case settled before trial. Reference Brown Sims, 2015. (USA).
PEAK COMPLETION TECHNOLOGIES, INC. AND SUMMIT DOWNHOLE DYNAMICS, LTD., v. TEAM OIL TOOLS, L.P., STEPHEN JACKSON AND EVEREST COMPLETION in the DISTRICT COURT, MIDLAND, TEXAS, 441st JUDICIAL DISTRICT. Trade secret case for Team. Supported expert reports. Reference Jackson Walker LLP. 2013-2014. (USA).
For a listing of cases in which we have supported our clients in negotiation, please go to the Litigation Support services page.