Analyze This (ASME.org) – Simulation and analysis software now allows engineers to solve for more than one physical phenomenon at a time by running multiple analyses within the same or compatible applications.
Before, simulation and analysis meant laboriously modeling and solving for physical phenomena one by one. Developers also are now encouraging design engineers to use analysis software in their initial designs, says Bernt Nilsson, vice president of marketing at high tech engineering firm Comsol, Inc., Burlington, MA. This allows them to gauge how their design prototypes will perform in real-world conditions, he says.
Advanced simulation with design is becoming more accessible for larger companies with analysts on staff as well as for individual design engineers for several reasons. The software interfaces are more user-friendly for the engineer who doesn't specialize in analysis, and the software packages are less expensive and are now available for desktop computers, Nilsson says.
Designing Complex Products
Analysis advances also allow engineering firms to call upon the analysis software to design complex and never-before-seen products, to test for safety quicker than before, and to cut costs by perfecting designs earlier in the development process.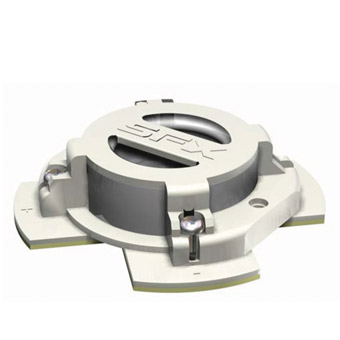 Engineers at SFX Technologies Ltd. used specialized analysis software to design a loudspeaker drive that turns almost any surface into a speaker.
For example, engineers at SFX Technologies, Ltd. of Dunfermline, UK, used analysis software in designing a device using a hydro-gel suspension system that creates loudspeakers producing high-quality sound when attached to almost any surface—from a tabletop to walls, mirrors, dashboards, billboards, or even bus shelters.
When the transducer developed by SFX is placed against a surface, that surface becomes the loudspeaker, says Rob Habeshaw, SFX acoustics engineer. It was virtually impossible to model the complex process required to produce the product on a theoretical basis on paper, he said.
So the engineers naturally turned to analysis software from Comsol, which is linked to a special acoustics module from the same developer. With the help of this software, engineers created a design prototype within a month, about one-third of the time it would take using separate simulation packages, according to Habeshaw. Such time savings can lead to significant cost reductions.
Making Design Changes Early
In another example, Delta Marine of Istanbul, Turkey, has used simulation software from Ansys, Inc. of Canonsburg, PA, to optimize ships that transport cargo while its engineers use the same software package to look at both the ship's vibration and structural soundness.
Ocean-going merchant ships are continually slammed by loads that create vibrations. Analysis software helps minimize these vibrations that can damage the ship.
One of the most basic tasks that marine engineers face is eliminating undesirable vibration that can cause vital equipment to malfunction, says Dirim Sener, the company's planning director. But an ocean-going bulk carrier of iron ore or coal weighing up to 180,000 tons is continuously experiencing such vibrations. Such vibration is especially complex to analyze because it involves the behavior of the structure as it passes through the water, Sener adds. The fluid-structure interaction can fatigue the hull's components and cause equipment malfunction, he says.
This is where tandem analysis comes into play. Using the same model, engineers can analyze for forcing frequencies, natural vibrations, and fluid-structure interaction. By identifying and fixing problems early in the design process using simulation, Delta Marine can add pillars to stabilize and strengthen structural components or make other changes, Sener says. Changes made after launch could cost millions of dollars, while changes made in the design stage can be done at almost no cost, he points out. It's the potential for those time savings and cost reductions that will keep pushing advanced analysis capabilities to design engineers' desks.
[Adapted from "Finding Forces," by Jean Thilmany, Associate Editor, for Mechanical Engineering, October 2009. Published on ASME.org]